Projects
Industrial Dual Simultaneous Palletizing Robot
Install an industrial FANUC robot for palletizing large heavy boxes.
Two pallet systems allow near continuous operations that allow the loading of one pallet without having to immediately remove the completed pallet. Using laser safety fencing we can automatically stop the robot when the forklift(or a person) enters the workcell and then restart the process once the workcell is safe for operation.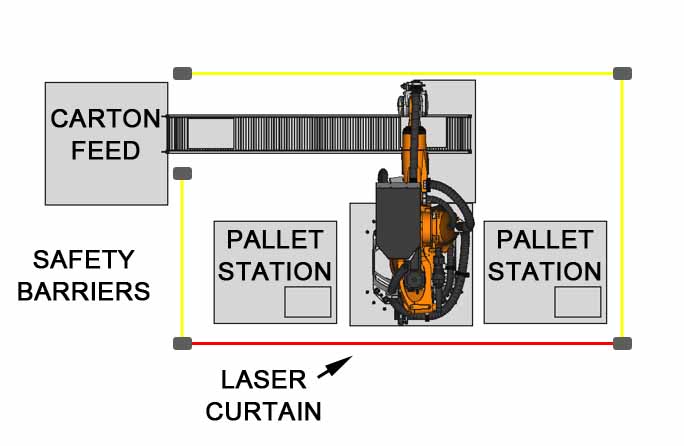 Dual Simultaneous Robotic Palletizing/Depalletizing Station
Hardware
FANUC R-2000i 210F Industrial Robot
PIAB Foam Vacuum Gripper
Laser Safety Curtain
Magnetically Coded Sensor for Safety Gate
SICK Photoelectric Retro-reflective sensors for box detection
Integration
Program a custom palletization routine for unique layout of large heavy cases of oil.
The FANUC robot was programmed to palletize to multiple locations. Upon completion of a left pallet the robot verifies no boxes are present on the right and will switch to the right pallet.
Challenges
Boxes being lifted are quite heavy, up to about 45 lbs, which meant a custom fit vacuum gripper was needed to ensure a safe working load ratio. Additionally, it was necessary to be able to stop and restart the robot quickly to be able to remove completed pallets but also ensure that pallets are empty prior to switching sides. Safety curtains and photoelectric sensors are used to stop the process when interrupted and to ensure that pallets are empty prior to beginning the palletization routines.
National Instruments
NI Alliance Partner
Certified LabVIEW Architect and Developers will ensure that solutions adhere to the NI development standards.
Our Certified Professional Instructor (CPI) provides on-site training for your team.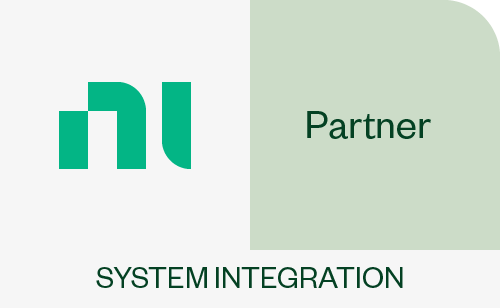 ABB Robotics
ABB Authorized Robotics System Integrator
We are trained, experienced and ready for your next medical, machine tending, or robotic automation project.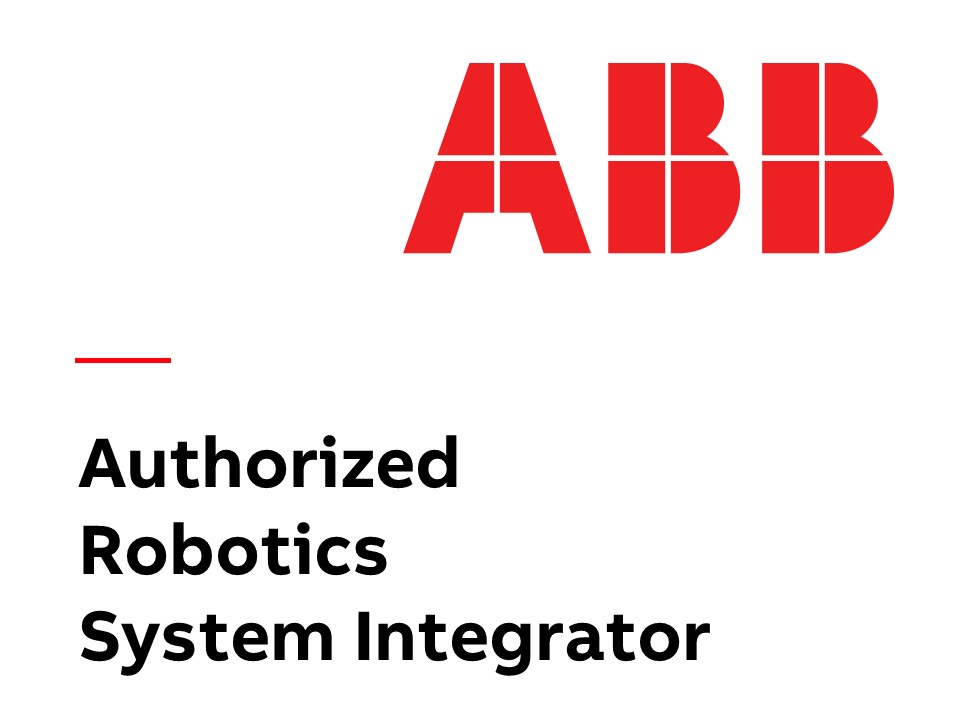 FANUC America
Authorized System Integrator (ASI).
Our automation team is experienced in robots, vision, motion control and more.