Projects
Color Selection Quote Tool - Custom Web Software
Online color selection tool for metal buildings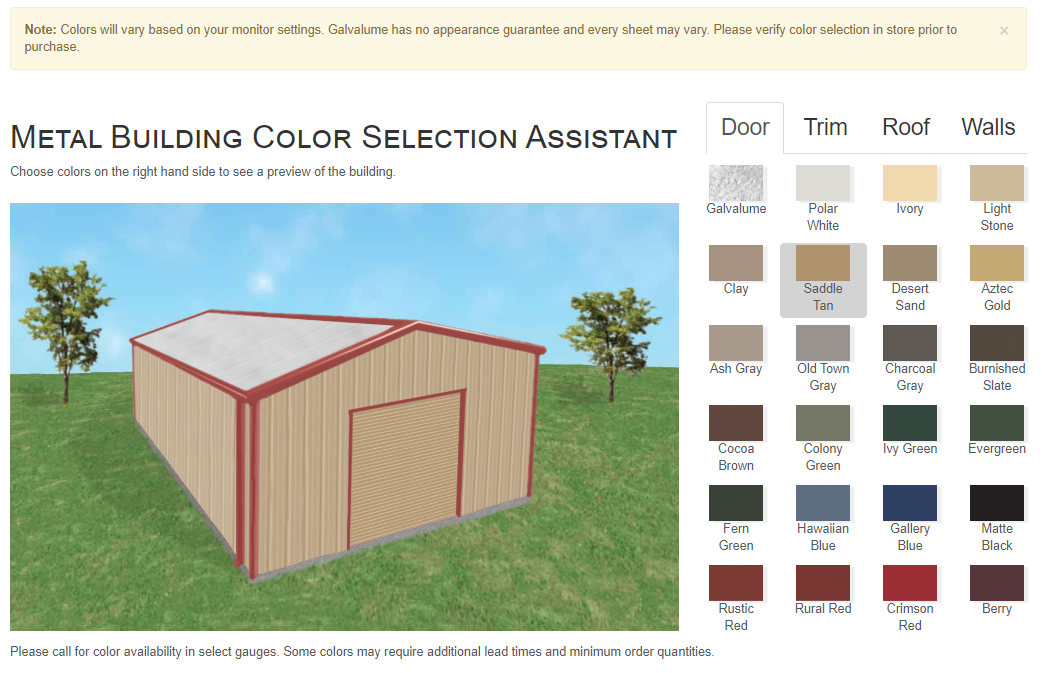 Our customer wanted an easy way for their clients to visualize their selections before making a purchase.This tool allows customers to select the color for trim, walls, roof, and doors based on the available color pallettes.

The color selection tools is a Microsoft .NET web based application build on the ASP.NET framework using MVC. It allows customers to preview various color options for metal building components (door, trim, roof, & walls). Selected colors appear on the preview to assist customers more easily decide which colors make sense for their new building or roof. The application is a responsive web design to allow users to access to selection tool on multiple device formats including mobile phone, iPad, iPhone, PC, Desktop using most common web browsers such as Chrome, Safari, Internet Explorer, Firefox, and Edge.
National Instruments
NI Alliance Partner
Certified LabVIEW Architect and Developers will ensure that solutions adhere to the NI development standards.
Our Certified Professional Instructor (CPI) provides on-site training for your team.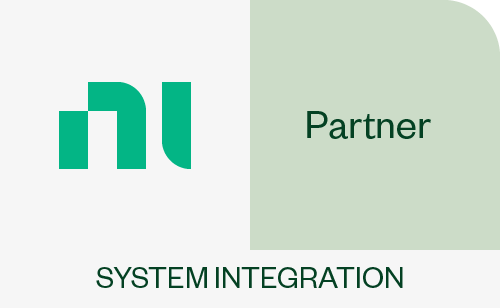 ABB Robotics
ABB Authorized Robotics System Integrator
We are trained, experienced and ready for your next medical, machine tending, or robotic automation project.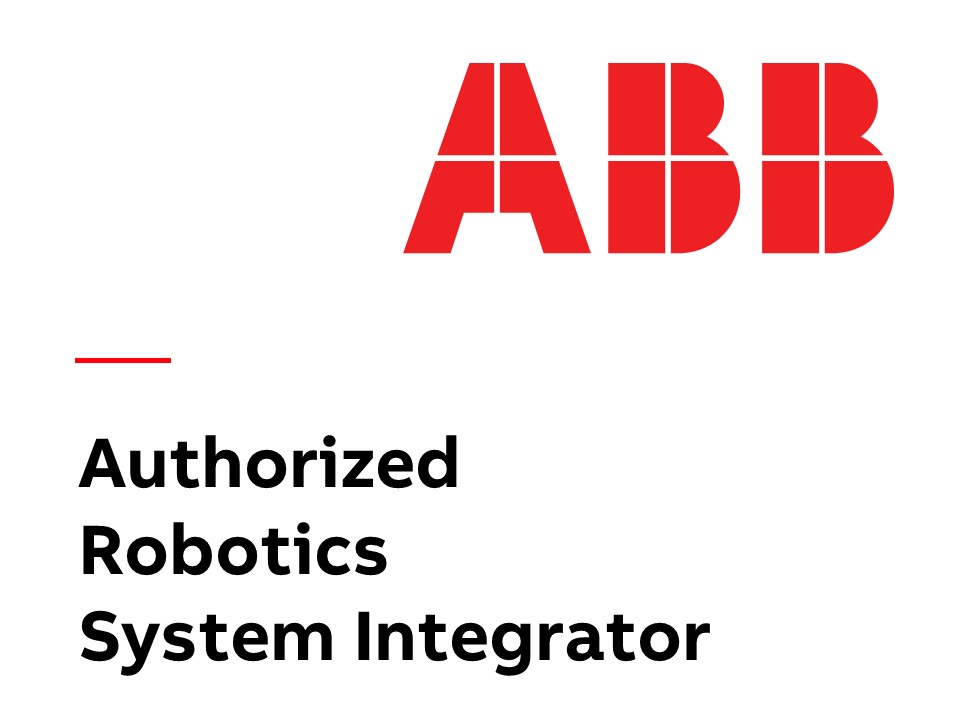 FANUC America
Authorized System Integrator (ASI).
Our automation team is experienced in robots, vision, motion control and more.